As a wholesale supplier of green lumber, our expertise reaches back over 100 years. Get a look into our lumber mill and the hardwood lumber varieties we produce below.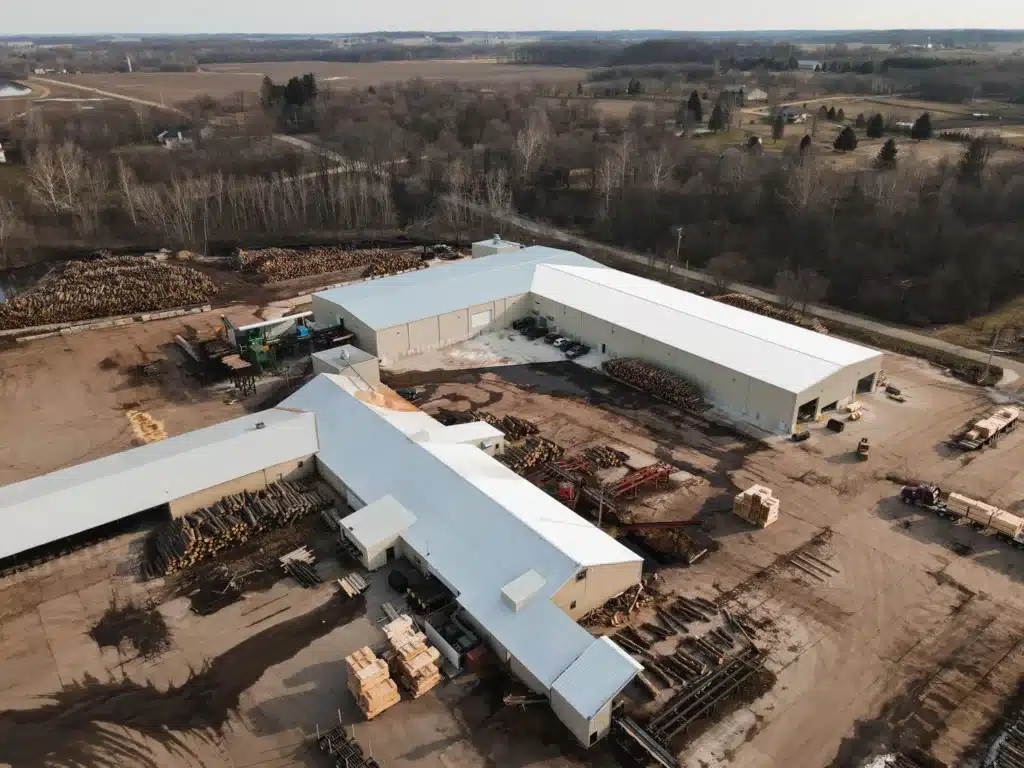 We are proud to operate one of Michigan's largest sawmills and a dry kiln facility to produce only the highest quality North American hardwood lumber.

We serve Michigan's lower peninsula, Northern Indiana, and Northern Ohio—producing over ten million board feet of lumber annually at our main hardwood lumber mill.
Lumber Production Process
After the harvested hardwood logs are transported to our sawmill by our fleet of trucks, they are sorted and stripped of their bark by our ring debarker. The edges are then removed, and the logs are turned into boards. The lumber is then trimmed to the desired width and length by the end trimmer. 
The lumber is then graded according to NHLA Standards based on its size, quality, and intended use. Finally, all lumber is loaded into our company-owned trucks for distribution.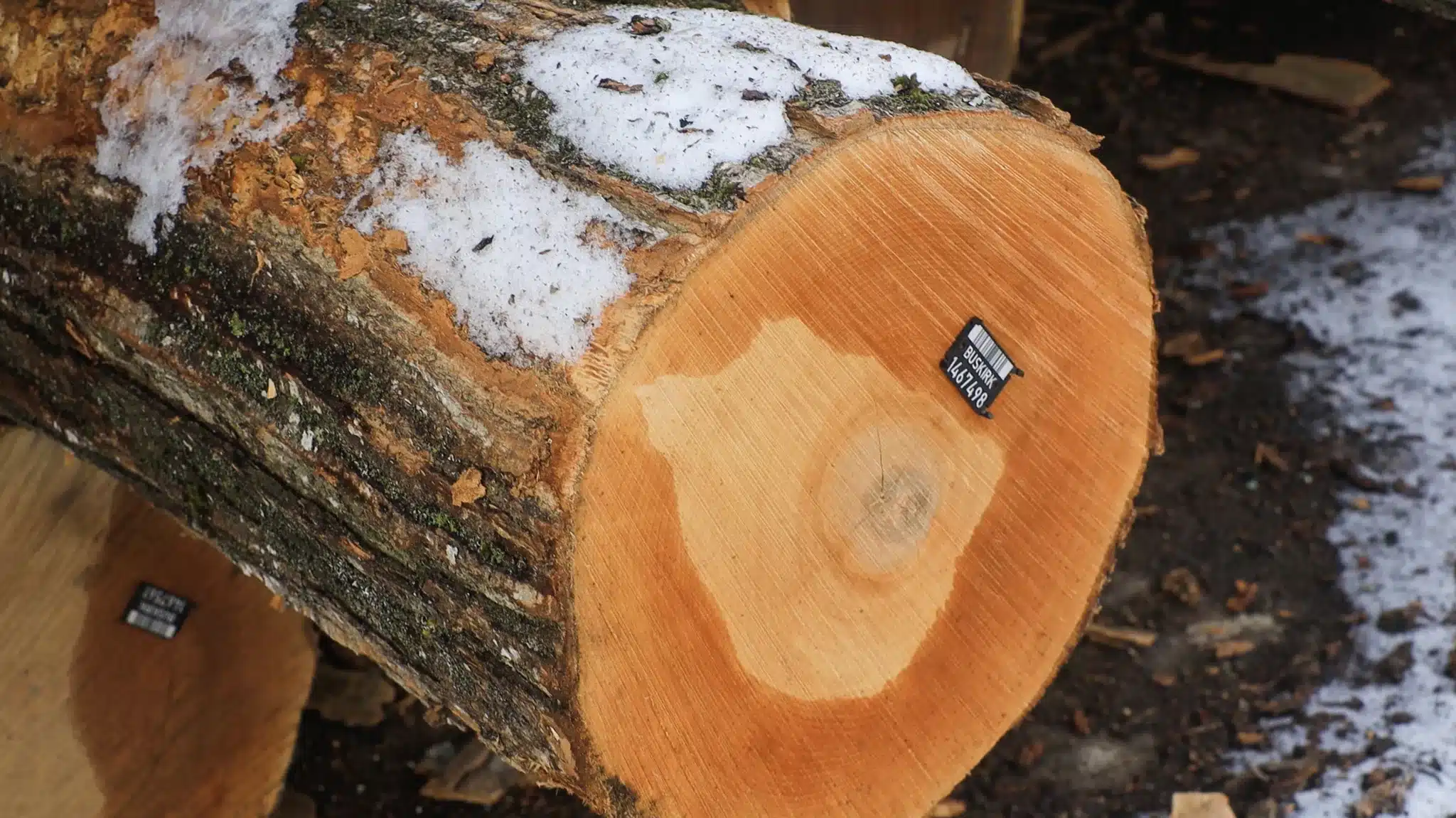 Hardwood Lumber Varieties
We are cash buyers of standing hardwood timber from which we produce grade lumber and live edge lumber (and a variety of other end products).
Species of Hardwood Lumber
We produce lumber from native hardwoods that we harvest, including: 
With the timber we purchase, we are able to create hundreds of finished end products to be put back into our communities, including a selection of grade hardwood lumber. According to the National Hardwood Lumber Association (NHLA), our lumber is graded accordingly:
We produce a variety of cuts in popular sizes including 4/4, 6/4, 8/4, and 12/4, as well as custom made-to-order cuts. Reach out to us for more information on inventory.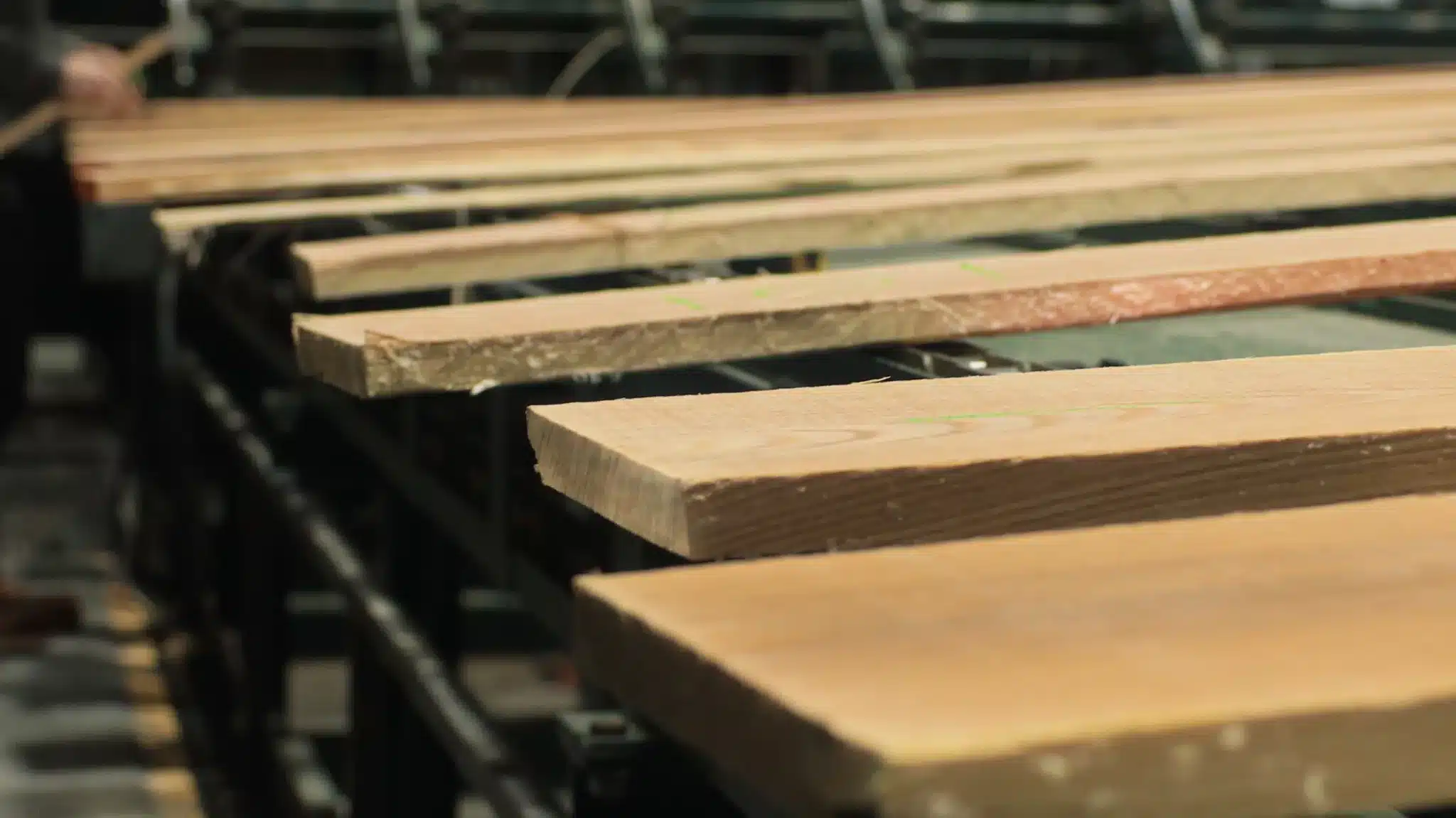 Green and Kiln-Dried Lumber
We produce over ten million board feet of lumber each year, providing a diverse mix of species of lumber including ash, cherry, red oak, white oak, soft maple, hard maple, walnut, hickory, and poplar. 
We are proud to work with our parent company, Kamps Hardwoods, as their lead supplier of green lumber from the standing timber we harvest. There, our rough-sawn lumber is kiln-dried and surfaced to create a strong, consistent, and high-quality product. 
Kamps Hardwoods has become a preferred supplier in the hardwood industry. As a high-quality manufacturer, distributor, and exporter, Kamps' loyal base of customers makes it possible for our lumber to circulate locally in Michigan, throughout the U.S. and Canada, and to many other regions throughout the world. 
For dry lumber inquiries, please visit Kamps Hardwoods.
We are a wholesale lumber supplier located in Freeport, Michigan. Our current hardwood lumber prices depend on the species, grade, whether it is green or kiln-dried, and other factors.
Please contact us by phone at 616-765-5103 or send us a message online for more information and a detailed estimation.
Hardwood Lumber Production Near Me
We produce hardwood lumber for distribution in these local communities: