In West Michigan, Ohio, and Indiana
Get the Best Value for Your Standing Timber
Sell Your Standing Timber and Get the Best Value.
As professional licensed and bonded timber buyers with over 100 years in the industry, Buskirk Lumber has what you need to maintain your woodlot profitably. We seek to build lifelong relationships and partnerships to reach these goals—you can count on us and trust us to be professional, transparent, and treat your property as if it were our own.
We are located in Freeport, MI but travel throughout Michigan, Indiana, and Ohio to buy standing timber depending on timber type and quantity. Reach out to us for an appraisal and find out how much your standing timber is worth! Learn what impacts the value of your standing timber.
Selling directly to a sawmill like Buskirk Lumber yields one of the most profitable and preferable outcomes for your woodlot. See why.
Reach out to us on our website or by phone.
Our team discusses with you the needs of your woodlot.
Our dedicated timber buyers assess your woodlot and give you an offer based on the assessment.
Upon signing of the contract, we offer 10% down. We pay the remainder of the contract value in full prior to the start of the harvest.
Our team of loggers harvests your standing timber and takes the logs to the mill.
Referrals & Multiple Woodlots
We are able to offer the best prices for timber when multiple woodlots are harvested in the same vicinity. Let us know how we can help you harvest multiple jobs in one area and make a better profit per acre!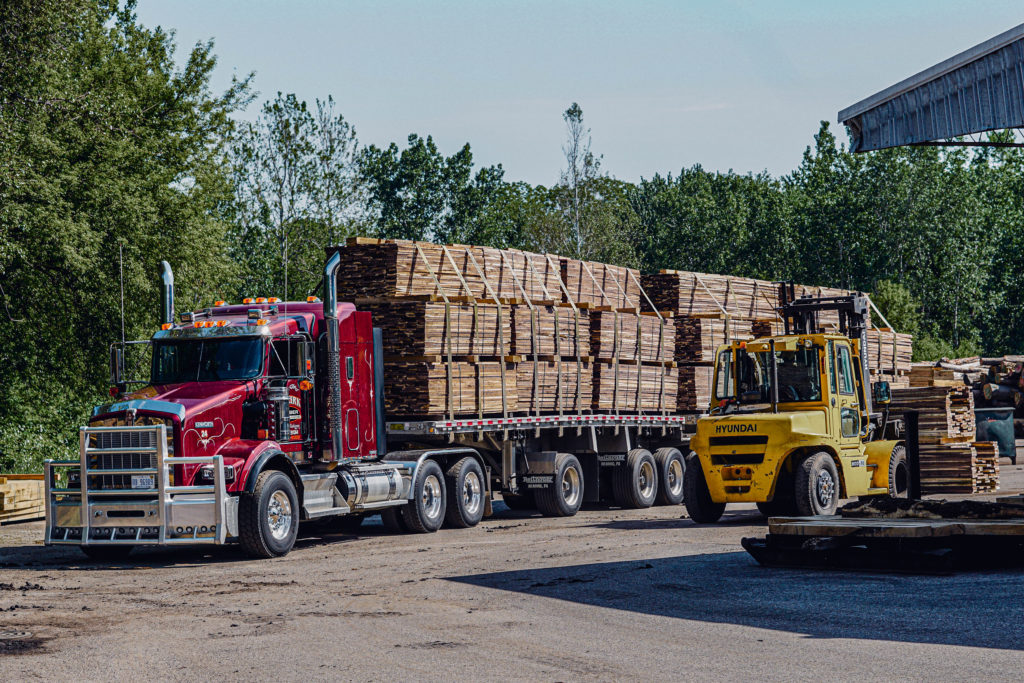 Timber Species We Harvest
As Michigan timber buyers, we buy your trees for lumber production at our sawmill. We harvest hardwood timber including cherry, walnut, oak, maple, and other valuable hardwood species.
Need an assessment? Our timber procurement team travels throughout Michigan and into Indiana and Ohio to assess large woodlots for harvesting.