Log Hauling, Trucking, & Lumber Transportation
Our sawmill handles the harvest from start to finish, including transporting all timber to the mill utilizing our own company-owned trucks—so that you don't have to hire any outsourced work!
Get the Best Value for Your Standing Timber
Manage your forest most profitably by selling timber to a sawmill with dedicated logging crews, loaders, and a log hauling fleet in-house!
From the Forest to the Mill: Harvesting & Loading
With over 100 years of practicing sustainable forestry comes a proven track record in the timber industry. Our forest management process is comprehensive—providing you with everything you need for a successful, profitable timber harvest without you having to worry about any of the details. 
To facilitate this, Buskirk Lumber employs dedicated harvesters, heavy equipment operators, and truck drivers to man our own log and lumber trucking fleet.
After an assessment offer is agreed upon, our harvesters pay you in full prior to the start of the harvest. Then our team brings the necessary heavy-duty equipment and trucks to the site to harvest on a scheduled date.
Our logging professionals practice selective harvesting to cut down mature timber from your woodlot.
We sort and haul the cut timber with heavy machinery as needed.
Our loader operators load the cut timber using our self-loading log trucks—each with a lift capacity of nearly 4.5 tons.
Once your logs are loaded, our log truck drivers haul the harvested timber to our sawmill, where it is unloaded using the self-loading boom.
By selling your hardwood timber directly to a sawmill, you not only have the easiest, safest, and most profitable outcome compared to other logging methods, but you do not have to put in the work or the extra money for hiring third-party log hauling companies or renting your own log hauler truck.
No outsourced or DIY work or log hauling required. 
Negotiate directly with the sawmill and receive higher prices for your timber.
Allow more of the profits to flow directly to you.
Timber Harvesting & Log Hauling Companies Near Me
Buskirk Lumber is a full-service forestry team. Contact us, and we'll handle the harvesting and the logistics!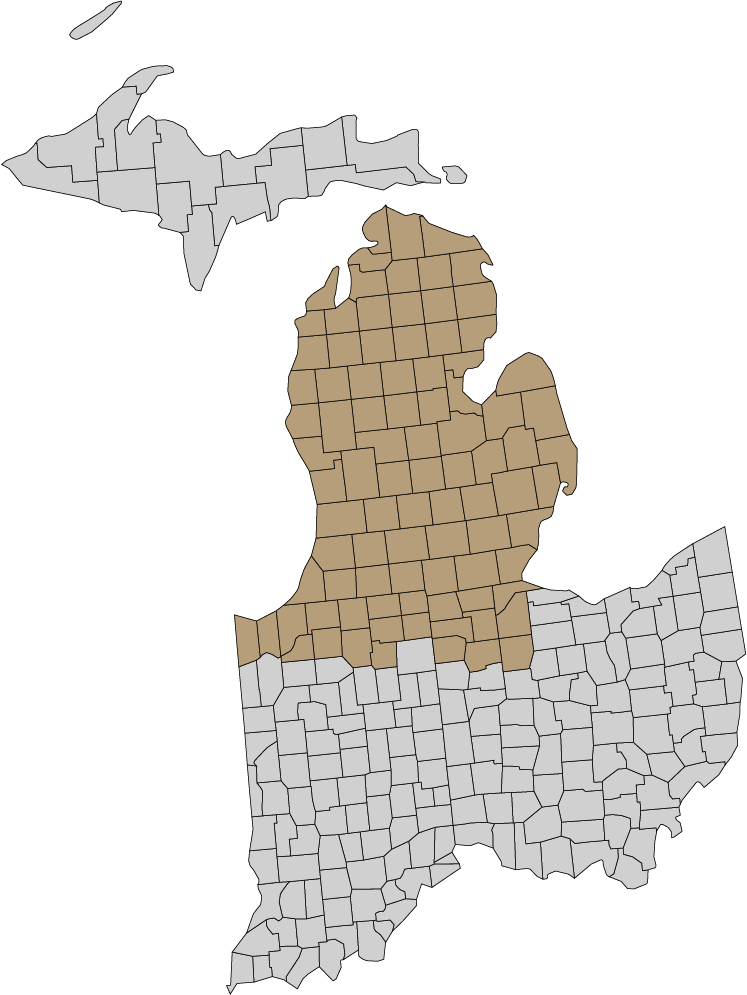 Allendale, MI

Benton Harbor, MI

Big Rapids, MI

Bowling Green, OH

Cadillac, MI

Cleveland, OH

Elkhart, IN

Elk Rapids, MI

Gaylord, MI

Grand Haven, MI

Grand Rapids, MI

Holland, MI

Jenison, MI
Kalamazoo, MI
Manistee, MI
Michigan City, IN

Middlebury, IN

Mt. Pleasant, MI

Muskegon, MI

Petoskey, MI

Ravenna, MI

Saint Johns, MI

Sandusky, OH

Saugatuck, MI

Silver Lake, MI

Toledo, OH

Traverse City, MI

West Olive, MI