If you own a large woodlot, selling your standing timber can make you a significant profit and helps you accomplish land management goals.
But what gives you the most direct profit?
Selling directly to a sawmill ensures that the most money goes to you, and not to third parties—read on to learn more! 
Selling Timber to a Sawmill: How It Works
When you're ready to start selling your timber, selling directly to the sawmill is an easy, profitable, and straightforward process.
How to Sell Timber on Your Land
Determine the quality, species, and quantity of timber in your woodlot.

Knowing the species of tree and the volume of timber may help you get the most accurate estimate

when reaching out to the sawmill for selective harvesting. 



Contact the Sawmill.

Do your research into a sawmill that is experienced, follows best forest management practices, and harvests your particular species of timber. Provide them with the details on the species, volume, and location of your standing timber.

Get an Assessment.

Your assessment will depend on your woodlot's location, the species of standing timber, the volume and quality of the timber, and current market values. Additionally,

our Michigan sawmill is able to provide the best timber harvesting prices when multiple woodlots are harvested in the same vicinity

—Let us know how we can help you harvest multiple jobs in one area and make an even better profit per acre! 

Negotiate Price and Contract.

Upon discussing the needs of your woodlot, the sawmill will provide you with a quote and a contract with the terms of sale, including a price and harvesting schedule. 



Receive Your Payment.

Upon signing the contract, our sawmill offers 10% down. We pay the remainder of the contract value

in full

prior to the start of the harvest.



Harvest Timber & Transport to the Mill.

Upon acceptance of the contract, the sawmill proceeds with harvesting the timber.

Our sawmill handles the harvest from start to finish, including the transportation of all timber to the mill utilizing our own company-owned trucks—so that you don't have to hire any outsourced work!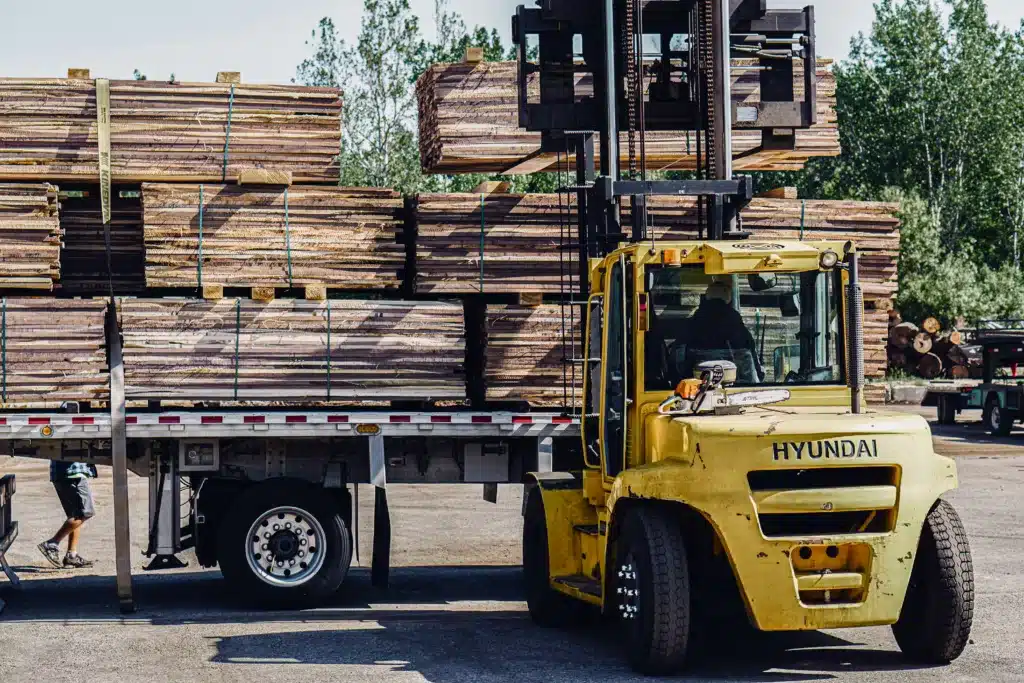 How Much Can You Make Selling Timber?
Selling timber directly to a sawmill can be very profitable—the exact amount of profit per acre depending on factors such as the quality and quantity of the timber, the current market conditions, and the terms of the sale agreement.
The value of your standing timber is determined by the species of the trees, the size and quality of the logs, and the current market demand for lumber and wood products. 
In addition, the costs associated with harvesting and transporting the timber will also impact the final price. At Buskirk Lumber, we handle all aspects of timber transportation in-house so that you do not have to hire transportation.
In summary, the profitability of your selling timber depends on the market conditions at the time of the sale and dealing with the buyer directly, which removes the cost of middlemen from the equation. 
Selling standing timber can be a long-term profitable investment, as it may take several years for the trees to mature and be ready for harvesting. For the highest long-term profit, work with a timber management company to develop a harvest schedule and maximize the profitability of your timber sales.
Why Selling to A Sawmill is Most Profitable
Compared to other types of timber buyers, selling directly to the mill will guarantee that you make the highest direct profit from your woodlot. See how selling mill direct compares to working with brokers, consulting foresters, and loggers: 
Don't cut your timber themselves

Resell cutting rights to third-party sawmills

Make money by reselling your timber to other sawmills for more money
Work with landowners to sell timber to sawmills

Take a percentage of sale proceeds (an average of 15-20%)
Will cut your timber, but they do not actually use the wood

Resell your timber in log form to sawmills on a 60/40 split with the landowner
Example: If a 100k bdft job has a value of $100,000, the landowner would get $60,000 and the logger/producer would get $40,000. The $40,000 would be the cost of cutting/selling your timber.
Allows you to bypass middlemen or brokers

Allows you to negotiate directly with the sawmill and receive higher prices for your timber
Example: On a 100k bdft job valued at $100,000, a company logging crew would receive between $125 to $150 PT to cut timber, which would equal $15,000. The landowner would receive the remainder of $85,000. That's $15,000 MORE for their timber just for selling direct to a sawmill!
When you work with Buskirk Lumber, you bypass middlemen and brokers—and you don't have to hire a logging crew, transportation fleet, other sawmills, or any third parties! We have all the resources you need in-house—logging crews, sawmills, dry kilns, pallet companies, and our own trucking fleet. This allows more of the profits from your timber to flow directly to you. 
As an added benefit, we are either primary or secondary end users of all products—so we take extra care when working with your land and timber and treat your property like our own.
On top of these cost benefits, we are able to reduce the cost of equipment when multiple jobs are done in one area at the same time.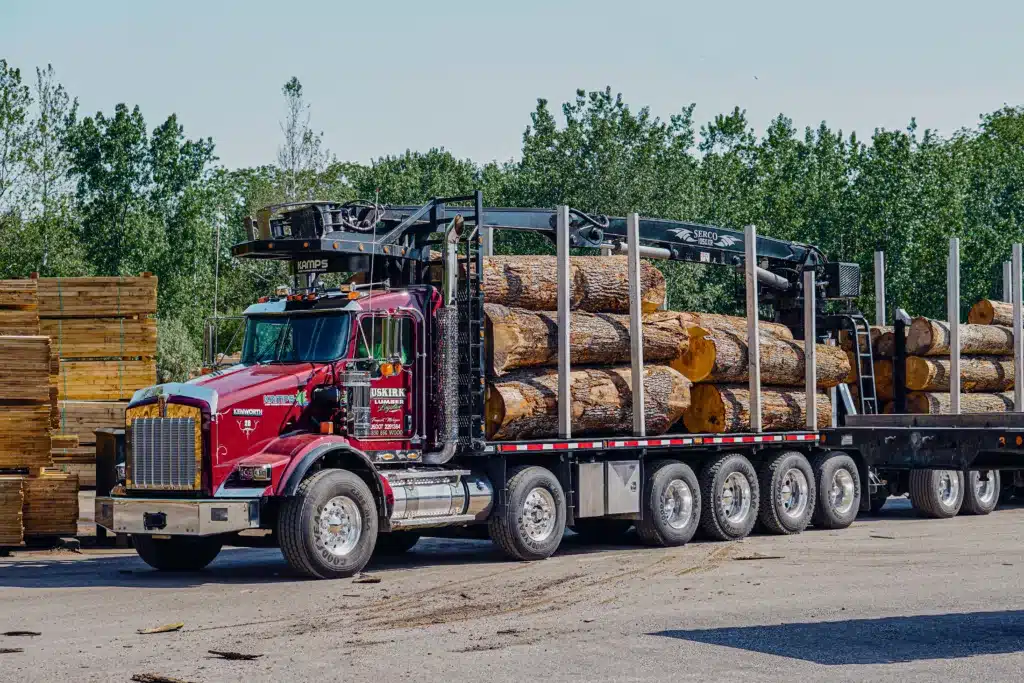 Is Now a Good Time to Sell Timber?
With a struggling supply chain, prices for wood products have increased significantly. If you have mature timber in your woodlot, consider selling it to a sawmill near you! 
A sawmill can provide you with current data on the timber market and give you the best assessment on your standing timber's value. 
Ultimately, your decision to sell your timber should be informed by careful research and consideration of the specific circumstances surrounding your property and the timber market. 
We help you make that informed decision so that you can make the most direct profit for your standing timber—Ask our dedicated timber buyers about your woodlot online or by phone.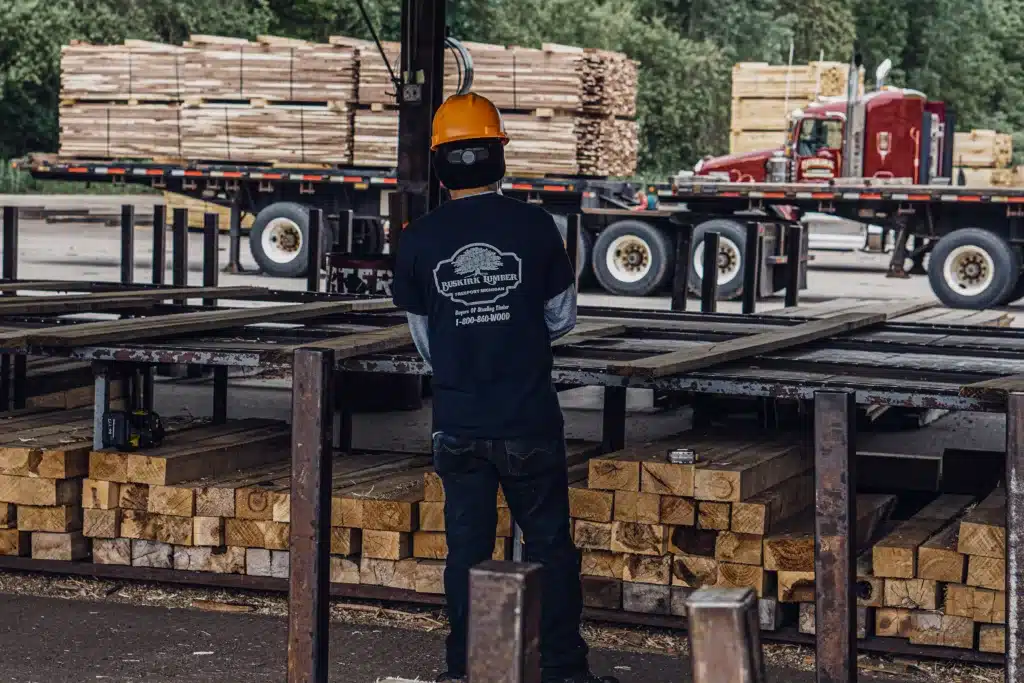 Sell My Timber to A Sawmill Near Me
Located in Freeport, Michigan, Buskirk Lumber has been in business for over 100 years. We are proud to operate a sawmill, dry kiln facility and are cash buyers of standing timber. We currently service Michigan's Lower Peninsula, Northern Indiana and Northern Ohio. 

Send us a message to find the value of your timber or give us a call at (800) 860-WOOD.