Find out what the timber on your property is worth and profit from your woodlot!
Your private land may hold a potential treasure that's often underestimated—the trees in your woodlot. If you're a landowner with a desire to understand the true worth of your standing timber and explore the possibility of selling timber, you're in the right place!
In this blog post, we cover some of the factors that influence your timber's value, helping you make informed decisions about your woodlot's most valuable assets.
What's Involved in a Timber Appraisal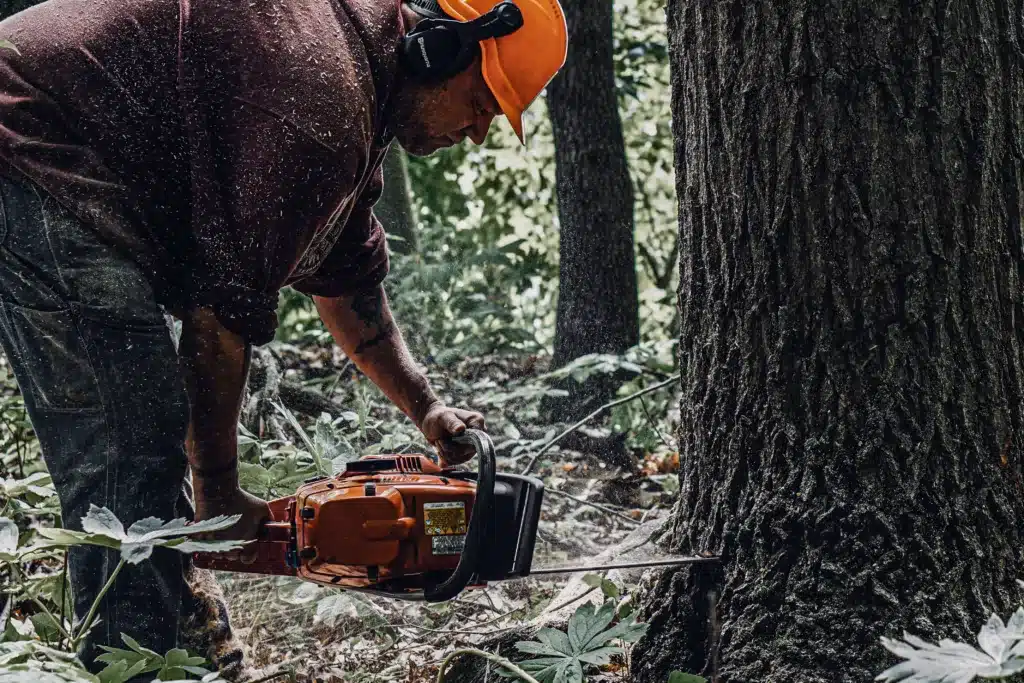 Our Background in the Timber Industry
At Buskirk Lumber, our passion for timber runs deep, and it's a passion that has fueled our success for over a century. Founded in Freeport, Michigan, we've been at the forefront of the timber industry for more than 100 years, a testament to our commitment to excellence in forestry. 
Operating one of Michigan's largest state-of-the-art sawmills and serving as trusted buyers of standing timber, we have proudly established our presence in Michigan's Lower Peninsula, Northern Indiana, and Northern Ohio.
Our team of timber procurement professionals is the cornerstone of our operation, offering a comprehensive range of timber-related services. With an annual lumber production exceeding ten million board feet, our sawmill is one of the largest in Michigan, all made possible by their dedication.
Your goals are our top priority.
We aim to form lifelong relationships and partnerships based on trust, professionalism, and transparency. With a century of industry experience under our belt, you can rely on us to handle your timber and your property with care. As either primary or secondary end users of all products, we treat your trees and your land like they were our own.
Whether you're seeking guidance in forest or woodlot management or considering selling your standing timber, Buskirk Lumber is your trusted partner every step of the way. We're here to help you achieve your goals with your private land.
See why selling directly to a sawmill gains you the most direct profit.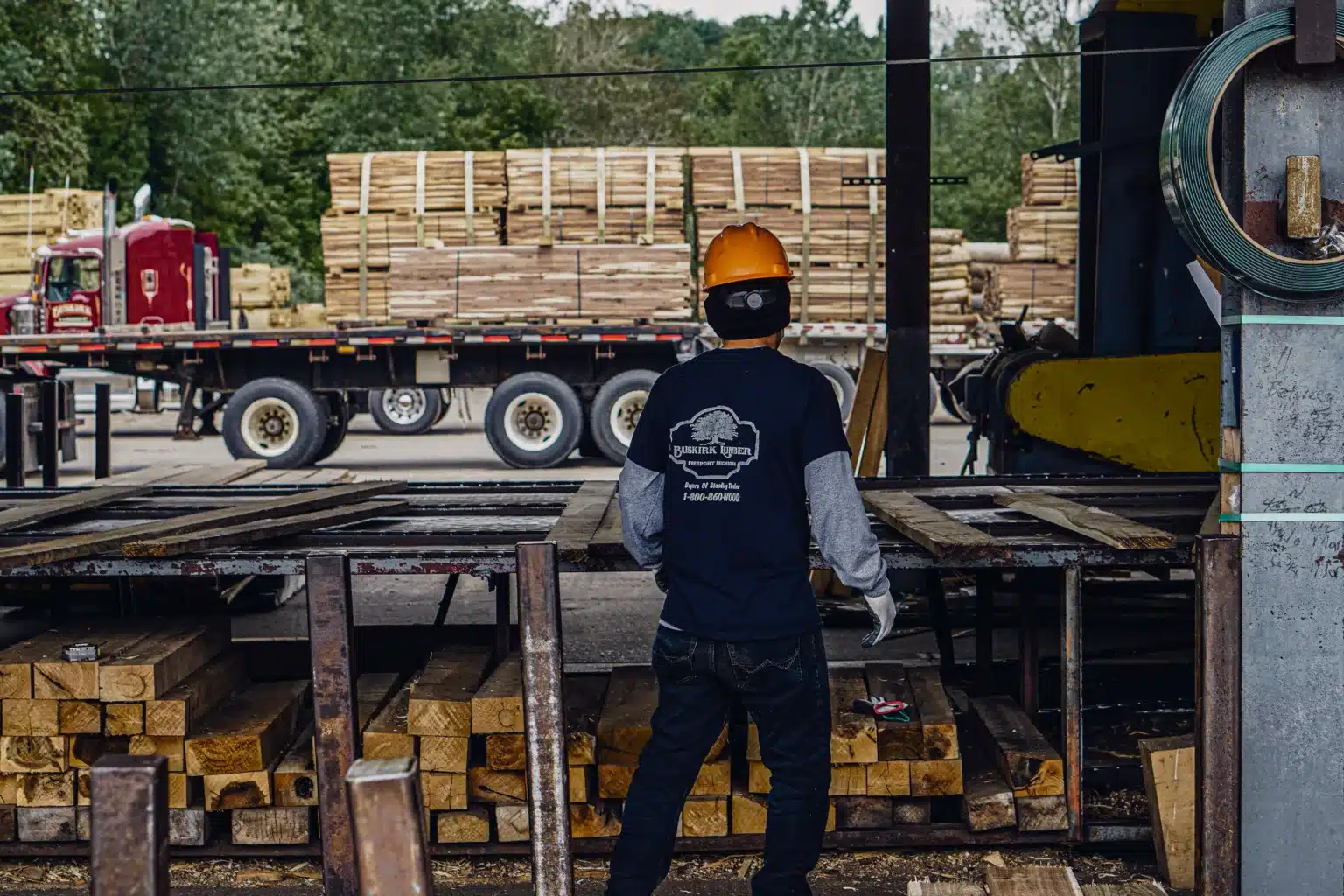 What's Involved in A Timber Appraisal
The goal of a timber appraisal is to assess the value of your standing timber. The following factors will come into play during an appraisal that will affect the worth of the trees on your woodlot: 
Timber Species 
The species of the trees on your woodlot plays a critical role in your appraisal because each tree species has a different market value, uses, and level of demand. 
As far as market value, high-quality hardwoods (like maple, oak, cherry, and walnut) are far more valuable than common softwoods (like pine or spruce). Before beginning your timber assessment with a professional for harvesting, you should have an idea of whether the trees on your property are hardwoods or softwoods. What's the difference between hardwoods and softwoods?
If you have mature hardwoods on your acreage, you can sell them for cash and get top dollar from Buskirk Lumber!
Size, Volume, & Stand Composition
The size of the stand (group of trees of the same or similar species that grow together in a particular area of your forest, measured in acres or hectares) is important for assessing overall value. Larger stands have more timber to harvest, potentially resulting in higher value and more profit in your pocket! 
The volume of timber in your stand, measured in board feet or cubic feet, directly relates to the value of your woodlot. More timber volume generally translates to higher potential value. Timber volume is determined through various measurement methods, including forest inventory surveys, cruising, and sampling. Accurate measurement is essential for an informed assessment.
The composition of your stand has to do with species diversity, age classes, health of your trees and more. Even the spacing and density of your trees can affect how they grow and their resulting timber quality and value. For example, proper spacing allows the trees to grow with straighter trunks and fewer branches, which yields higher-quality timber for lumber production. Proper stand density contributes to the overall health of your stand.
Quality & Grade
The quality of your trees is evident in the inherent characteristics of the wood, including its appearance and structural strength. High-quality timber will have minimal knots, uniform color, and attractive grain patterns.
The grade of your trees is a classification to reflect this overall quality and the intended use of your timber. This grading system is based on established industry standards that take into account knot size and frequency, slope of grain, and any defects present. Higher grades indicate higher quality and will be associated with a higher value. 
Learn about the different lumber grades. 
Age & Growth Rate
The age of your trees is important to determine harvestability. We never harvest your hardwoods prematurely. Rather, we practice sustainable forestry by harvesting older trees to create openings in the canopy to allow for younger, higher oxygen producing trees to grow. This maintains your forest's health and diversity for years to come. Hardwood maturity varies by species; set up your assessment with our timber procurement team to determine if you're ready for harvesting.
Whatever your goals are for harvesting your timber, we provide landowners in Michigan with full forest management services for the best possible outcome for your woodlot. We begin with an evaluation and a select harvest schedule—ideally every 7-10 years. We will never suggest or recommend cutting down trees unnecessarily or cutting down trees that do not meet size requirements.
Location & Accessibility
The location of your standing timber plays a role in its value from the point of view of its proximity to your local sawmill, the conditions of the site, environmental considerations, and local regulations. When your timber is local and accessible, you will likely have to spend less on transportation and labor to extract your timber. When dealing with steep slopes, wetlands and other tough conditions, the process will be more challenging and potentially more costly.
Some areas may also have restrictions on harvesting for environmental reasons, which may limit the amount of timber that can be harvested and sold to the sawmill.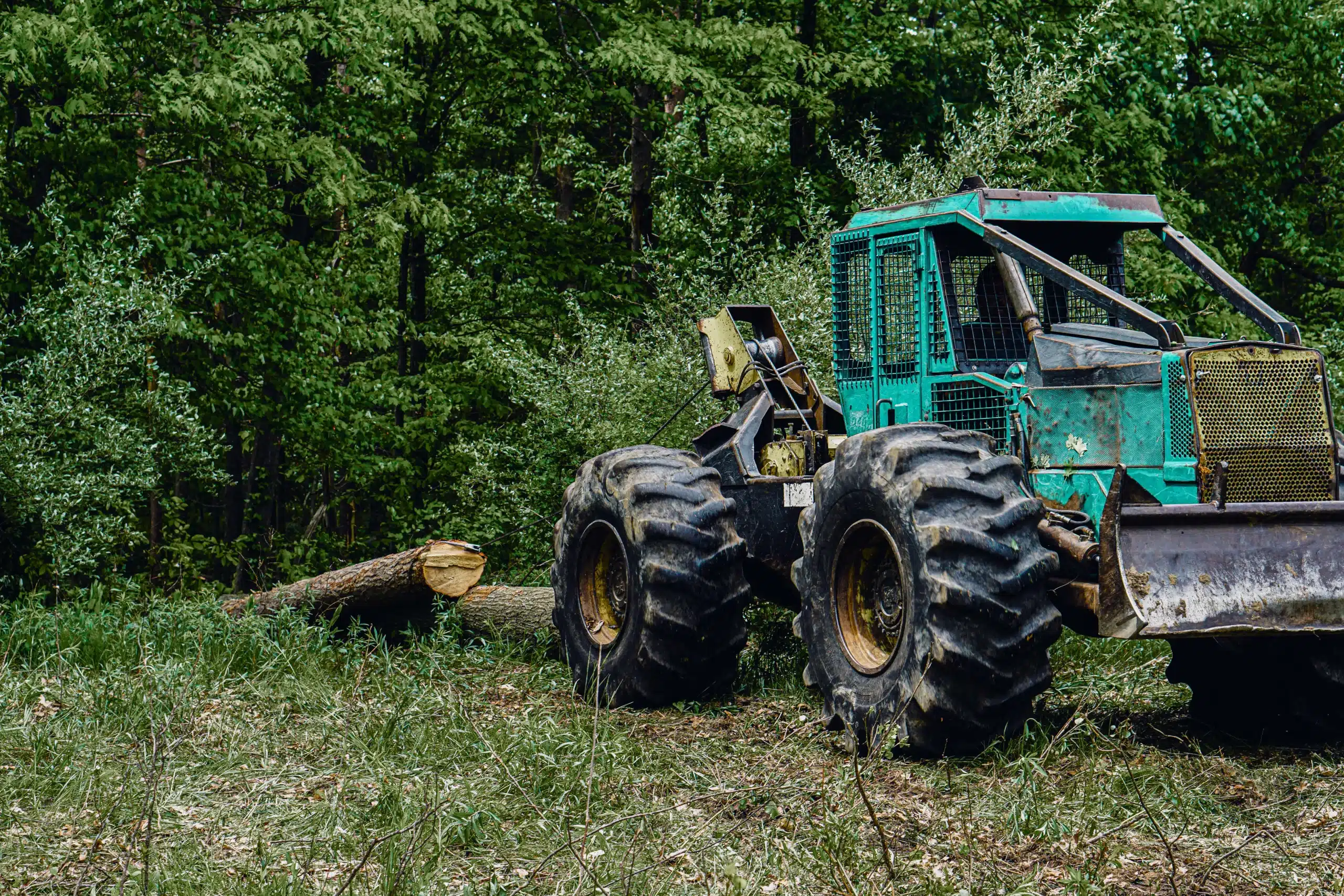 Market Conditions
Current market conditions will have a significant impact on the value of your timber. The timber market is influenced by a range of economic factors and supply-and-demand dynamics, resulting in fluctuations in timber prices. These price variations can be both seasonal and regional. Additionally, the prevailing economic conditions, such as the cost of fuel, have a direct bearing on the ultimate value of your timber due to their impact on transportation costs.
For more information, please contact our timber procurement department!
What's Next?
Ready to know the value of your timber? Contact our experienced timber procurement team today for a comprehensive timber assessment in Michigan's lower peninsula, Northern Indiana, or Northern Ohio. 
Send us a message online or call our timber procurement department at 800-860-WOOD. We look forward to hearing from you!