Michigan is one of the most forested states in the country, with approximately 53% of its land area covered with forests. One of its most common tree species? Maples!
In this blog post, we help you identify the most common maples, their characteristics, and their value when sustainably harvested from your private land!
Identifying Maple Tree Species
The most common maple species found here in Michigan are the sugar maple, red maple, and silver maple. Each variety has its own distinct characteristics—and identifying each species can be as simple as studying the leaf pattern.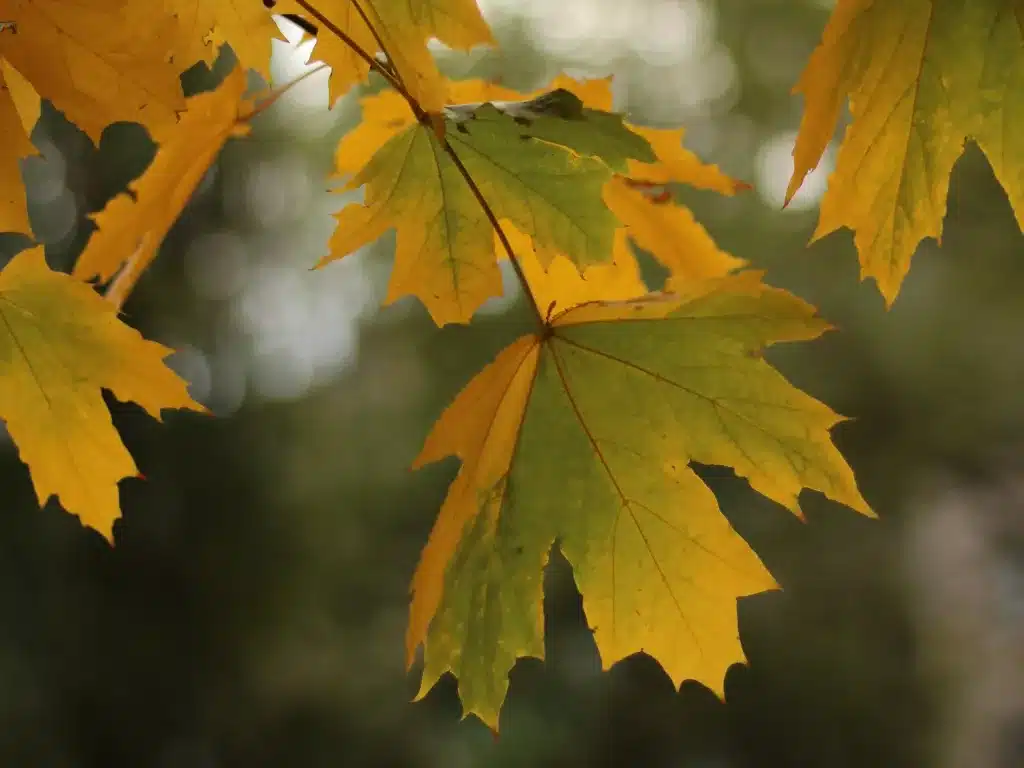 What Kind of Maple Trees Do I Have?
Sugar Maples:

You can identify a sugar maple by its leaf pattern, bark, and seeds. Sugar maples have that iconic "Canadian flag" shape, a large, 5-lobed symmetrical leaf pattern separated by smooth U-shaped margins. Its edges are somewhat smooth, not jagged. Sugar maples are known for their striking fall colors, while their bark is gray in color. Sugar maple seeds, called samaras, are winged and resemble "helicopters." Sugar maple trees grow at a rate of 1 to 2 feet per year and can take 30 to 40 years to reach their full height of 50 to 80 feet. Their growth rate is influenced by conditions and care, and they can live for several centuries, continuing to grow slowly throughout their lifespan.
Black Maples:

Black maples, a close relative of the sugar maple, can be identified by their thick, dark green leaves with three main lobes and drooping edges. The leaves are notably leathery with a downy texture underneath and a less vibrant fall color. Their bark is deeply furrowed, more so than the sugar maple, and they often have a more rounded crown. Black maples are typically found in the Midwestern United States, including Michigan, where they thrive in the same types of habitats as sugar maples—moist, rich soils.
Red Maples:

You can distinguish red maples (Acer rubrum) by their 3 to 5 lobed leaves with serrated edges and red fall coloration. Young red maples will have smooth, gray bark that darkens and furrows with age. In the spring, you will notice small red flowers, followed by red winged samaras. Red maple trees are medium-sized, often with a rounded crown, reaching heights of 40-60 feet. Compared to other hardwoods, red maples grow quite quickly: 13-14 inches per year under optimal conditions. They are one of the

fastest-growing trees

in the eastern United States, reaching their full mature height typically within a timespan of 10 to 30 years.
Silver Maples:

Silver maples can be identified easily by their five-lobed leaves with distinctive silvery undersides and deep cuts between the lobes. The bark on young silver maple trees is smooth and gray, becoming deeply furrowed with age. They produce large samaras that drop in spring and are known for their rapid growth and large size, often reaching 50 to 80 feet tall with a sprawling crown. Silver maples typically live around 100 to 130 years, thriving in moist soil conditions often found near rivers and lakes.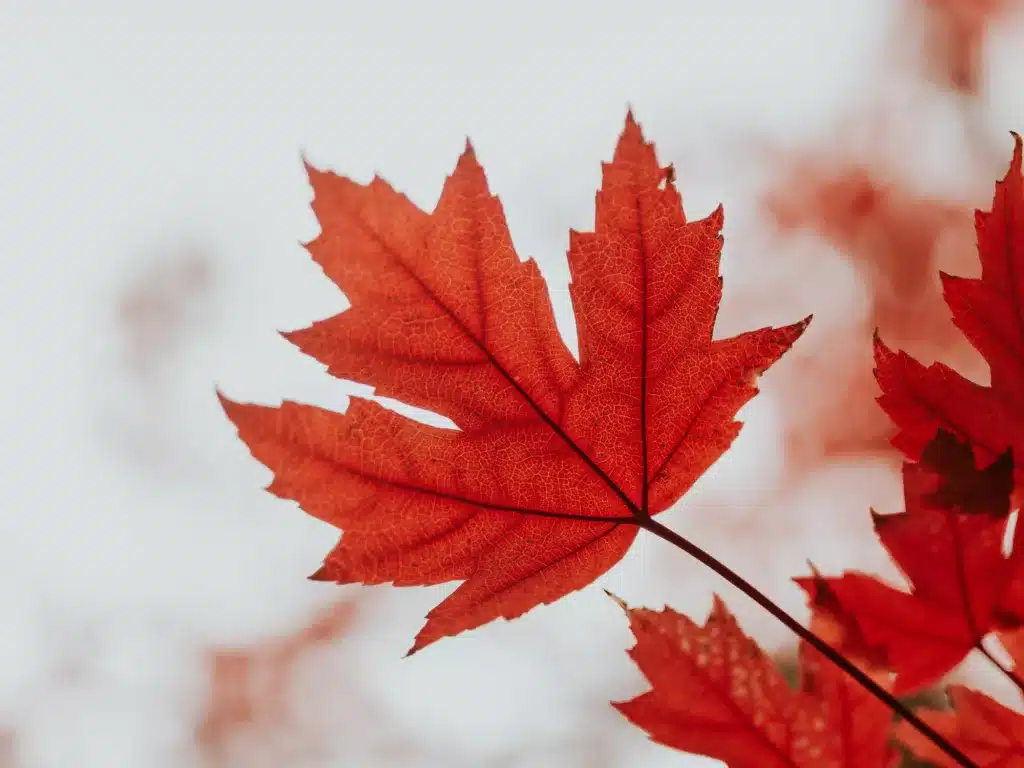 Maple is considered a hardwood, not a softwood. Maples can be distinguished as hardwoods by their leaf type, wood density, and production of fruit. Hardwoods are deciduous trees (shedding their leaves annually), producing wood that is denser and harder than softwoods and flowers and fruit rather than cones. In the case of maples, they produce samaras (or "helicopter" seeds).
Learn more about the difference between hardwoods and softwoods.
The Value of Maple Standing Timber
Because maple is a hardwood, it commands a high value on the market, especially for species like sugar maple and black maple. The worth of a maple tree depends on its age, size, and health, with larger and healthier specimens fetching a higher price. See what's involved in calculating the value of your standing timber.
Maple wood is known for its hardness, durability, and fine grain, making it a valuable resource for various woodworking applications. Sugar maple, in particular, is highly regarded for its beautiful wood. Because of this fact, you can make a significant amount of money by harvesting the maple trees on your property to sawmills that produce maple hardwood lumber.
See how you can make the most direct profit by selling directly to a sawmill vs. brokers, consulting foresters, and loggers.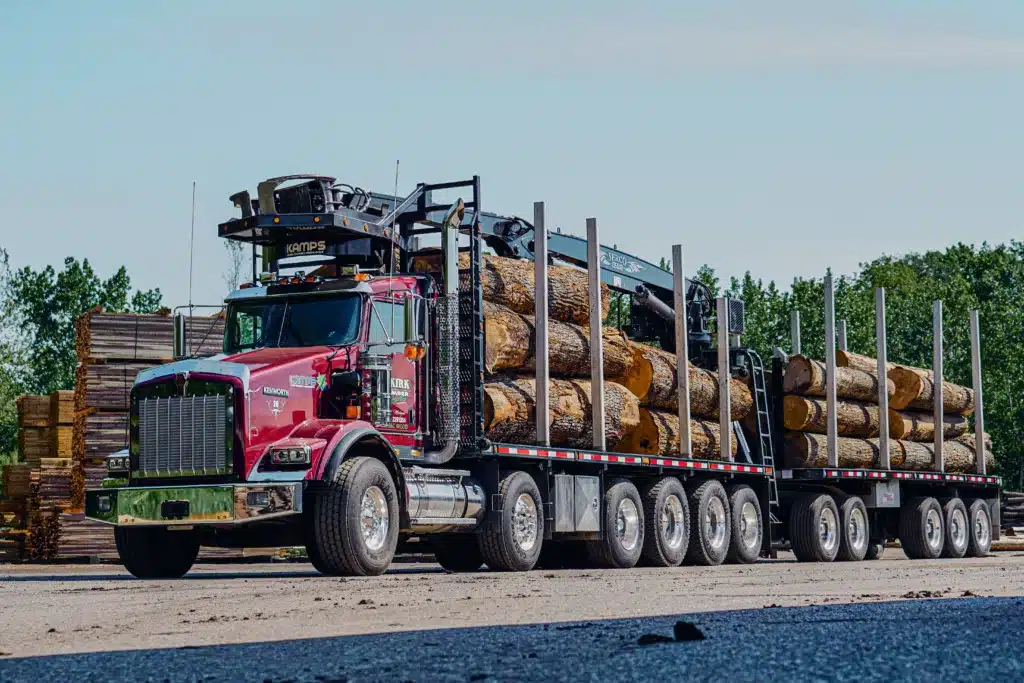 Harvesting Maple Trees from Your Woodlot
Harvest the mature maple trees from your woodlot with Buskirk Lumber. By selling directly to a sawmill, you avoid profit-loss—and with our in-house trucking fleet, you don't need to outsource any transportation.
As buyers of maple standing timber, we practice only selective harvesting on mature trees that meet industry quality standards. We are also able to offer referral incentives when multiple woodlots are harvested in the same vicinity. Let us know how we can help you harvest multiple jobs in one area and make a better profit per acre! 
Sustainable Timber Harvesting Practices
Proper forest management is key to keeping our forests healthy and thriving. We offer forest management and timber harvesting services in order to sustain your property's integrity and wildlife, and most importantly, leave room for younger trees to grow and produce higher levels of oxygen.
Whatever your goals are for harvesting your timber, we provide landowners in Michigan with full forest management services for the best possible outcome for your woodlot. We begin with an evaluation and a select harvest schedule—ideally every 7-10 years. 
We never suggest or recommend cutting down trees unnecessarily or cutting down trees that do not meet size requirements.
Harvesting too frequently leads to over-cutting and reduced growth rates—and delaying your harvesting makes the stand overcrowded, also reducing growth rates. To find the best frequency for your woodlot, consult with a professional in our Timber Procurement department who will assess it and determine a course of action based on your forest management objectives. The professionals at Buskirk Lumber can also help ensure that the harvesting process is done sustainably to protect the surrounding environment and wildlife.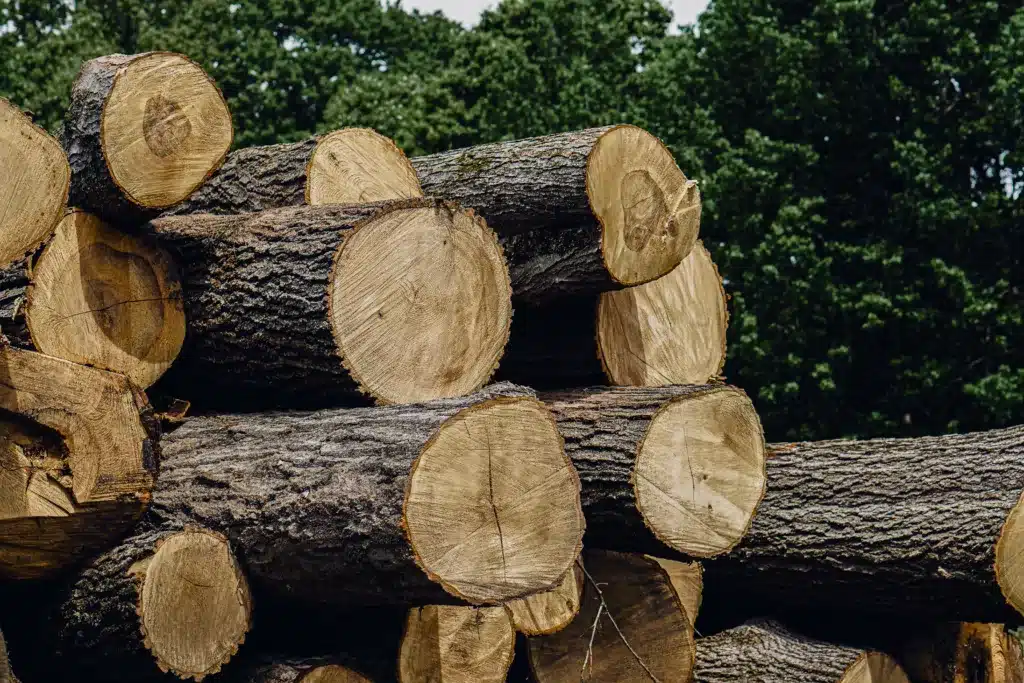 Buskirk Lumber: Buyers of Maple Standing Timber
At Buskirk Lumber, our passion for timber runs deep, and it's a passion that has fueled our success for over a century. Founded in Freeport, Michigan and operating one of Michigan's largest state-of-the-art sawmills, we are buyers of standing timber in Michigan's Lower Peninsula, Northern Indiana, and Northern Ohio.
Our team of Timber Procurement professionals is the cornerstone of our operation, offering a comprehensive range of timber-related services. We'll help you make sustainable harvesting decisions for your woodlot in:
Allendale, MI

Benton Harbor, MI

Big Rapids, MI

Bowling Green, OH

Cadillac, MI

Cleveland, OH

Elkhart, IN

Elk Rapids, MI

Gaylord, MI

Grand Haven, MI

Grand Rapids, MI

Holland, MI

Jenison, MI

Kalamazoo, MI
Manistee, MI

Michigan City, IN

Middlebury, IN

Mt. Pleasant, MI

Muskegon, MI

Petoskey, MI

Ravenna, MI

Saint Johns, MI

Sandusky, OH

Saugatuck, MI

Silver Lake, MI

Toledo, OH

Traverse City, MI

West Olive, MI